Hello everyone all across the world and thanks for waiting!
The newest design of my artwork, silhouette self-portrait, has just released!
(https://meriken-hatoba.jp/en/blog/2020/11/30/logo/)
I'm wearing one of my most favorite hats which is often called "New York Hat" here in Japan. Actually, I don't really know why we named it like that. As far as I remember, in the US, it's commonly known as fedora, I think.
By the way, I've already shown this to my close friends and some of them gave me amazing comments like, "You look like a private eye "Mike Hammer" (https://www.youtube.com/watch?v=vkal2bNKZe4&ab_channel=TheRapSheet) or "a Wall Street businessman". They are making me blush! I feel so embarrassed.
Now, please look at the photo that was taken a couple of weeks ago!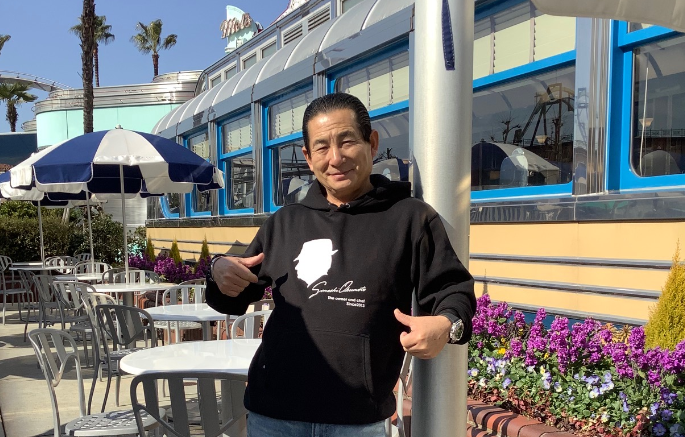 I produced a hoodie with this new design. It looks very casual, doesn't it? On top of that, the background of the photo is completely different from New York! It looks like I'm in Florida or Hawaii! How do I look? Could you guess where I took this photo? The hint is one of the most popular theme parks in the US. The Japanese one is located in Osaka! It's USJ (Universal Studios Japan)!
If you are interested in this hoodie, please message me anytime!
(https://meriken-hatoba.jp/en/access/)
Have a great rest of your day!
Sonoshi Okumoto