Focusing on Kobe, Himeji and Awaji-shima areas, this magazine highlights various "the best in Japan." The first cover story features one of the most outstanding Japanese chefs, Kazuyoshi Masaki.
A chef called Kazuyoshi Masaki in Kobe.
"Shijoryu, the Japanese Hochodo" (the way of Court Knives) is a traditional Japanese style of cooking and has been passed down over 1200 years from Heian Period.
Given the title of "Shijotsukasake Soryosho," (grand master of Shijotsukasa clan's style,) Masaki is regarded as a great treasure in the Japanese cooking field. He also received the Prime Minister's Award and many other prestigious prizes.
In addition, he appeared on the famous Japanese TV cooking show "Iron Chef" in which he competed against Japanese Iron Chef, Rokusaburo Michiba. This event was broadcasted in foreign countries as he unleashed his remarkable cooking skills. There is no doubt that he is one of the greatest chefs; ever and his name will go down in Japanese cooking history.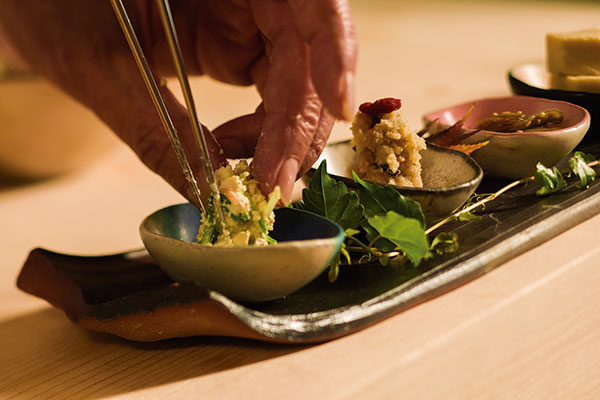 His excellence is unrivaled.
Today we're here at "Takumi", a Kobe beef and authentic creative sushi restaurant, where he works as the head chef and general supervisor to interview him. Mr. Masaki calmly said:
"Hyogo prefecture with Kobe as its center is a treasure trove consisting of a variety of food ingredients. We have the freshest meat, fish, and vegetables, including world-famous Kobe beef, Japanese greatest sea bream called Akashi-dai, Japan's best quality Awaji Onion. Kobe is blessed with a favorable location where these top-quality foods are delivered immediately to our kitchens. Even famous chefs in Kyoto envy our luck."
His excellence is unrivaled. His cutting skills which are the result of long-term training are especially worth mentioning. Even when simply cutting ingredients such as Kobe beef, his work absolutely differs from ordinary chefs. When he cuts, the surface is incredibly smooth and sharp. He can maximize the taste of ingredients and change them into perfect dishes through his spectacular cutting skills.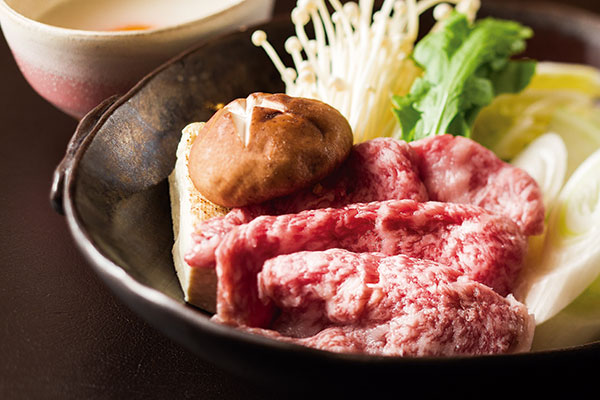 "An unskilled chef can't create delicious dishes even if they use the finest and popular ingredients. Therefore, we must keep being professional," He said.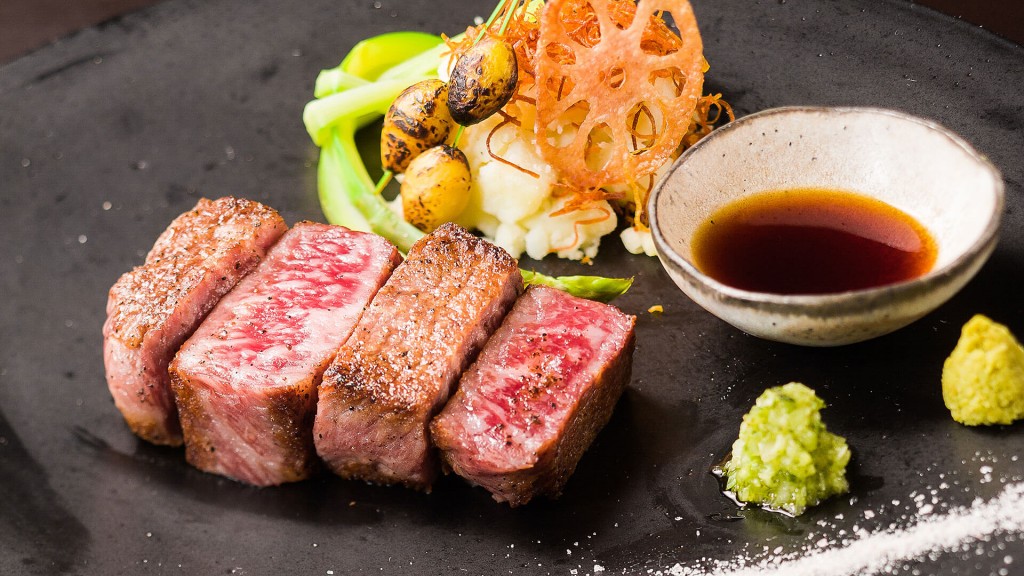 His brilliant cutting techniques.
His brilliant cutting techniques go way beyond the Japanese cuisine field; his international and creative dishes are true works of art served to his guests.
"In our restaurant, guests can enjoy their meals, watching our masterfully skilled chefs cooking our signature dishes. It's our pleasure to introduce more about great foods in Hyogo to them," Masaki told gently.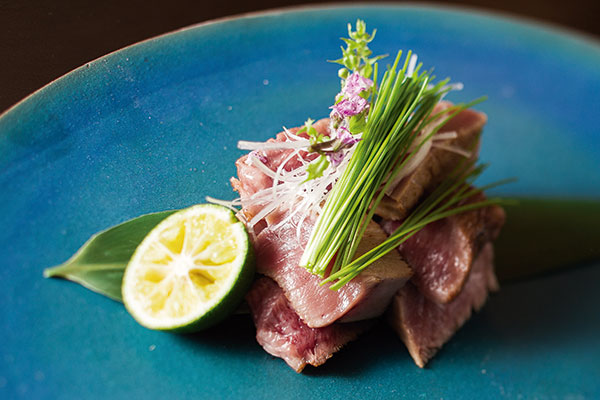 Though there are a lot of strict and stern artisans in this sort of professional world, he is so calm and his heart is filled with tenderness.
"Isn't it exciting just to imagine the greatest combination of world-renown Kobe beef and the best skills in the Japanese cooking world?"
His mischievous bright smile may be one of the reasons why he always attracts a lot of people.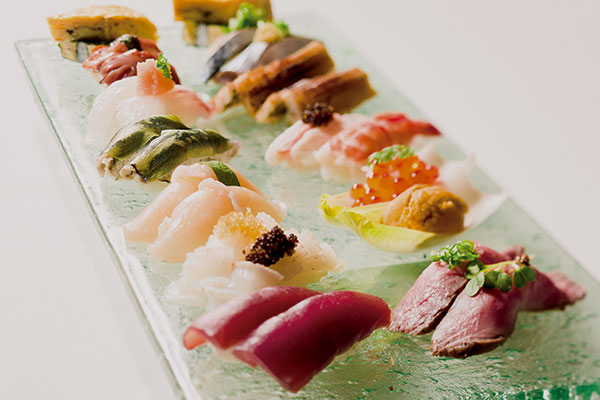 Kobe beef and authentic creative sushi  "Takumi"
Princess Coast building 3F, 1-9-10 Kita-nagasa-dori,
Chuo-ku, Kobe, Hyogo 650-0012
TEL 078-392-3688 Open daily