Special partnership between the most attractive woman in Hyogo 2016 and a popular model from South Korea!
In a special collaboration between Seo Jin Young, a Korean model on her promotional tour in Japan and Mizuki Kato, the winner of 2016 Miss Universe Hyogo, we created a superb opportunity for a photo session on the famous restaurant cruise ship "Concerto". Mizuki Kato wanted to show the charm of the port town Kobe to Seo Jin Young from this beautiful ship. After the session, we had an exclusive interview in the studio.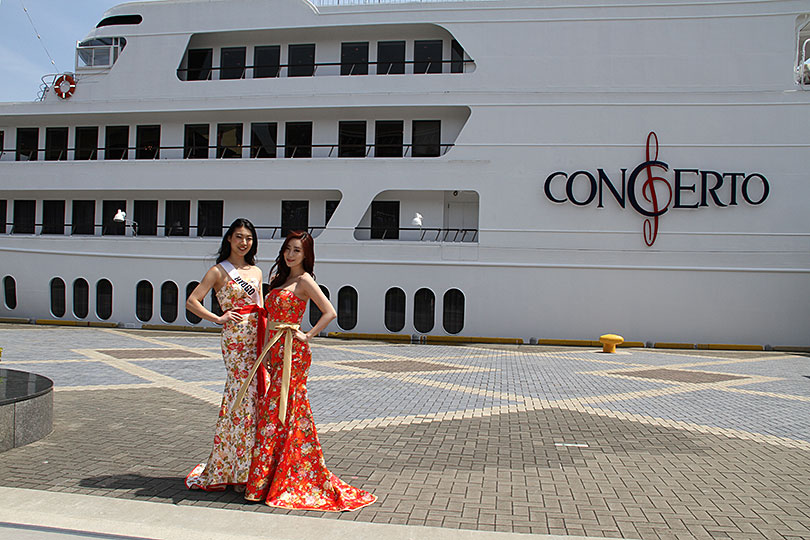 Left : Mizuki Kato
The winner of 2016 Miss Universe Hyogo
 http://www.muj-hyogo.jp
Right : SEO JIN YOUNG
Winner of 2015 Miss Asia awards Korean-Chinese exchange beauty contest
The 3rd prize of 2015 Miss Intercontinental Korea contest
 https://www.facebook.com/chuchu1101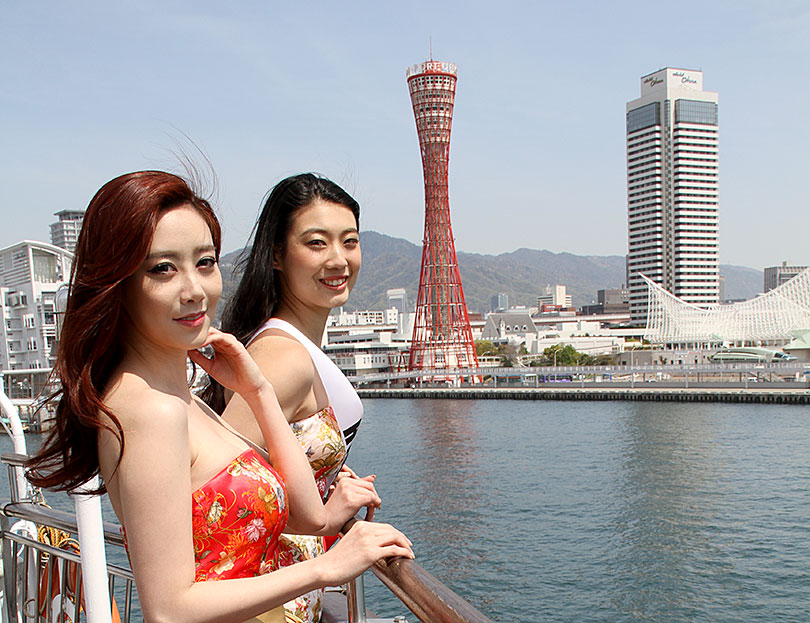 Chief editor (hereinafter "E"):  Thank you very much for today. How was the photo session?
Mizuki:  I enjoyed it so much, working under the clear sky with the pleasant, cool sea breeze.
Jin Yong:  I was actually a little nervous because it was my first trip to Kobe. But after I heard from my manager that Mizuki and I were the same age, I was able to relax and we hit it off right away.
E:  Jin Yong, could you tell us about your impression of Kobe?
Jin Yong:  I thought that the entire town was so clean and beautiful. And I was also impressed that people here in Kobe were very nice and kind.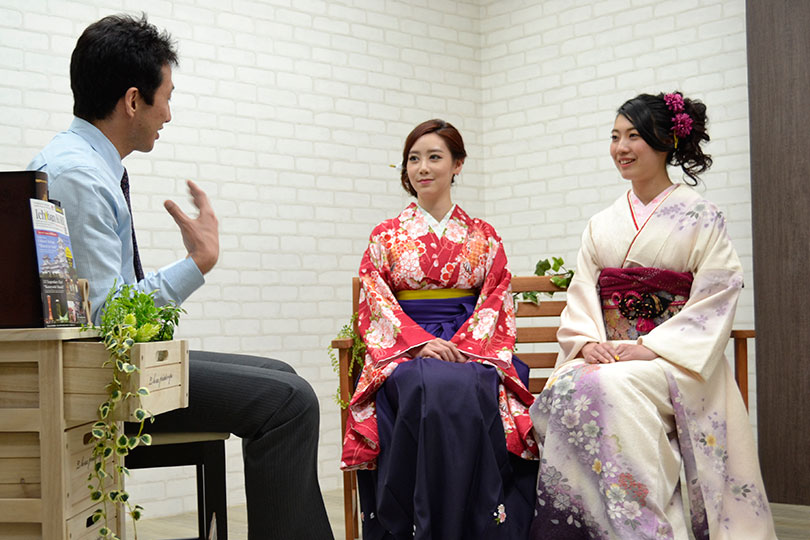 E: Mizuki, what's your impression of Jin Yong, having spent the morning together?
Mizuki: She is such an attractive and charming woman! I really admire her with her class and professionalism. On top of that, she's very friendly and that has made us become friends despite the language barrier!
E:  Jin Yong, what do you think about Mizuki?
Jin Yong:  My first impression was that she is so cute. And I felt so grateful about her concern for me during the photo session. I think "Refined" would be the right word to describe her.
Check the following story on the next time!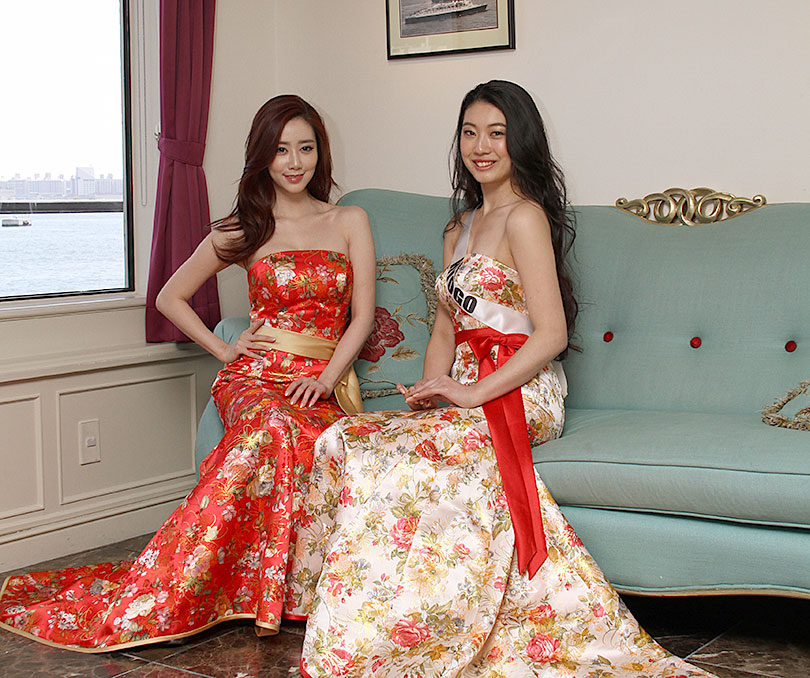 PHOTO SESSION ON "CONCERTO"
"Concerto", restaurant cruise ship
A beautiful view of Kobe from the ship Surrounded by the endless blue sky and sea in the datime. Filled with twilight glow in the evening. Illuminated by dazzling city lights at night. Enjoy the kaleidoscopic view from Concerto changing over time.
Reservation and more information
https://kobeconcerto.com
078-360-5600 (10:00-19:00)
1-6-1 Higashi-Kawasaki cho Chuo-ku Kobe
(10-minute walk from JR Kobe station)