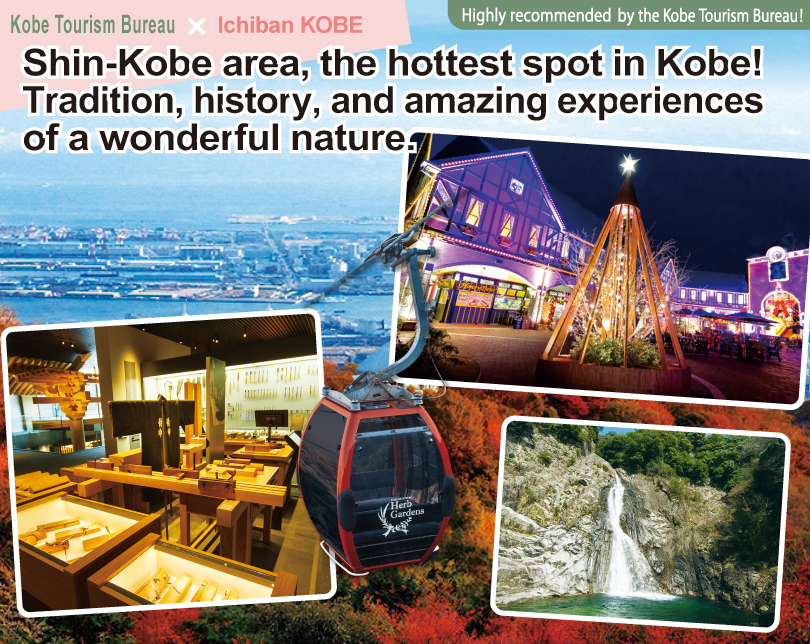 Kobe is well-known as a geographically unique city which is tightly surrounded by the close-by sea and mountains. The Kobe waterfront area, which is located relatively close to central Kobe, has especially become more energetic and lively. Many people from all over the world are attracted to and wowed by the waterfront, a popular tourist spot since the Port of Kobe commemorated its 150th Anniversary in 2017. And now in 2018, the mountainside around the Shin-Kobe area has also been drawing a great deal of attention from all over Japan and the world as a beautiful area. In this area, you can learn and enjoy Kobe's history, traditions, and wonderful nature that stands apart from the attractions of the waterfront area.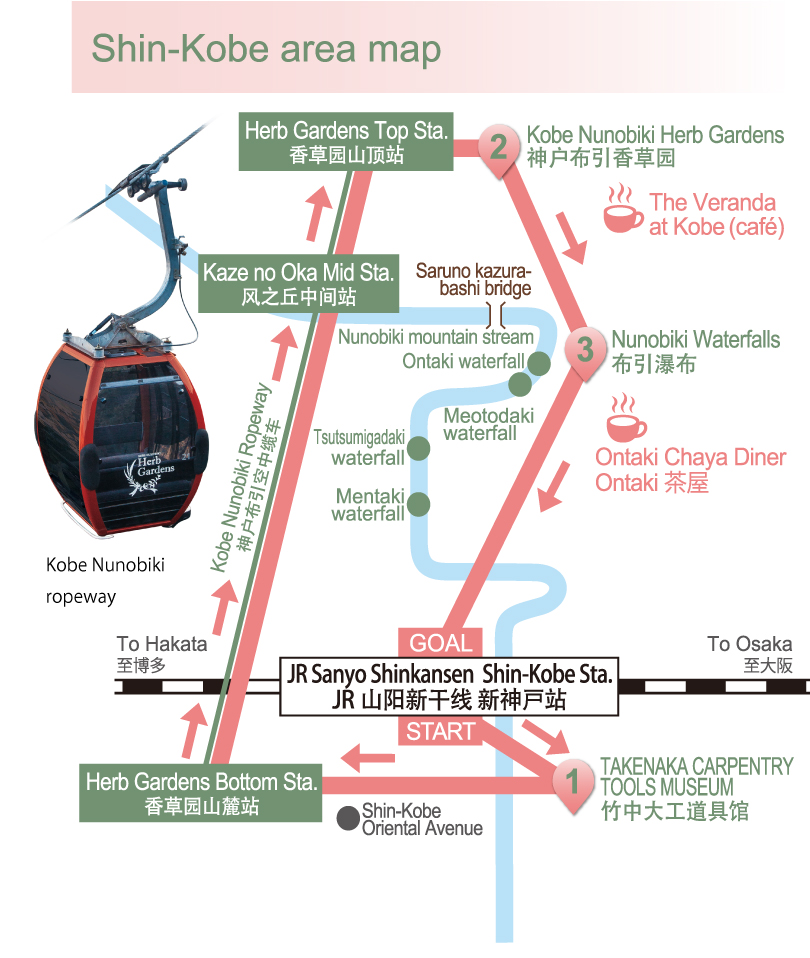 JR Shinkansen Shin-Kobe Station is one of the gateways of Kobe where many tourists come and go. We would like to introduce you to magnificent and serene nature along with some fantastic spots where you can experience Japanese tradition and history within walking distance from the station. Surprisingly, you can get these experiences in just under three hours, so please don't miss out! Come and recharge your batteries by relaxing in the trendy and cool Shin-Kobe area.
1 The only museum of carpentry tools in Japan "TAKENAKA CARPENTRY TOOLS MUSEUM"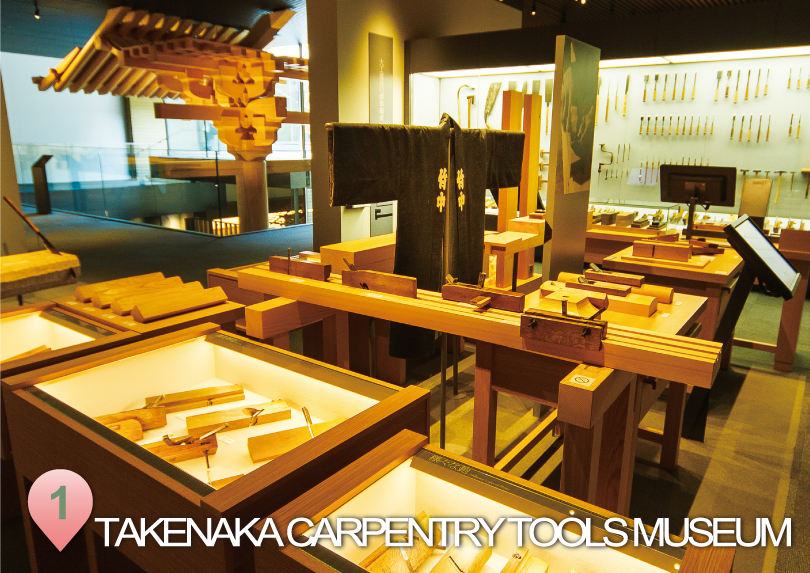 2 Kobe Nunobiki Herb Gardens, a place where beautiful views of the entirety of Kobe city can be seen!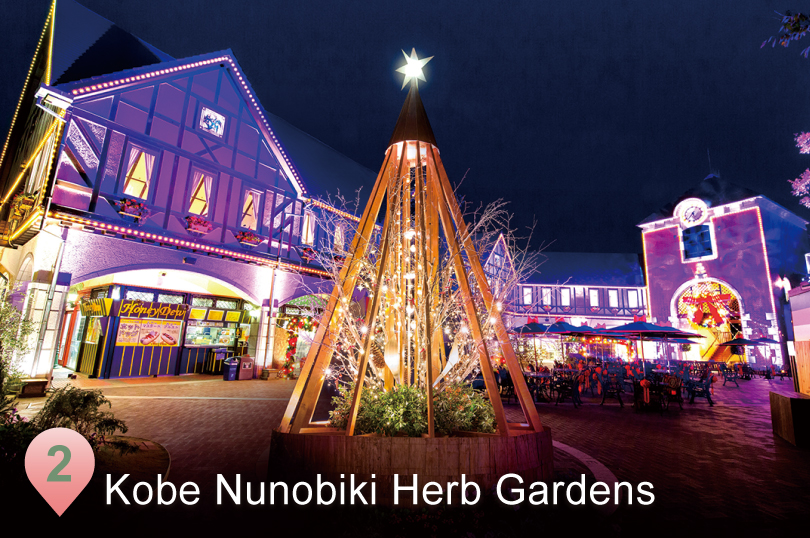 3 Nunobiki Waterfalls where legend and history come to life.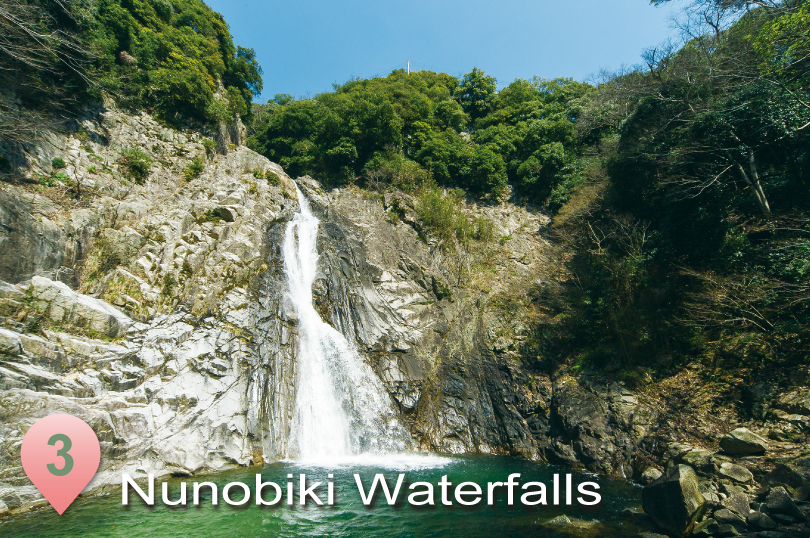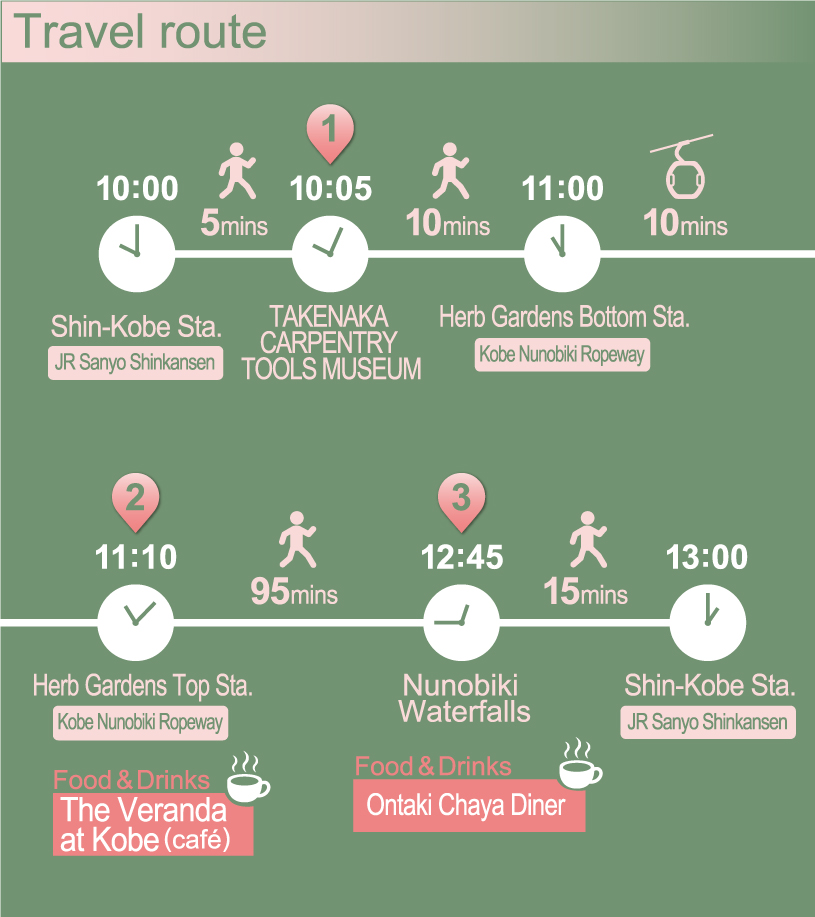 Related article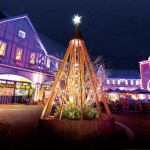 1 TAKENAKA CARPENTRY TOOLS MUSEUM The only museum of carpentry tools in Japan Japanese traditional wooden architecture and carpentry tools that are essential for its building architecture are attracting attention from architects and media from all over the world. Aesthetic sense, mentality, and passion unique to the Japanese are internalized in these tools. However, due to recent advances in industrial tools such as automation or electrical devices, the number of blacksmiths who make carpentry tools as hand tools and carpenters who use these tools has been steadily declining year over year. In this museum, approximately 1,000 items out of around 34,000 items that have been collected so far […]