Artisan chefs that specialize in KOBE BEEF
What comes to your mind when you hear the word "Kobe"? Port of Kobe, Mt. Rokko, Kitano Ijinkan or perhaps Ikuta Shrine? The reality is that there are quite a variety of attractive sightseeing spots in the Kobe area. However, if the topic of food is brought up, most people would probably think of "Kobe beef" before anything else. As you know, Kobe beef is highly regarded as one of Japan's most exquisite foods that we proudly offer to the world. Despite this, not many people know about the existence of Kobe's great chefs who are well-experienced and can maximize the full deliciousness of Kobe beef. Mr. Masami Yamamura from MOURIYA, Mr. Tetsuya Ando from Misono, and Mr. Tsuyoshi Kawamura from Kawamura.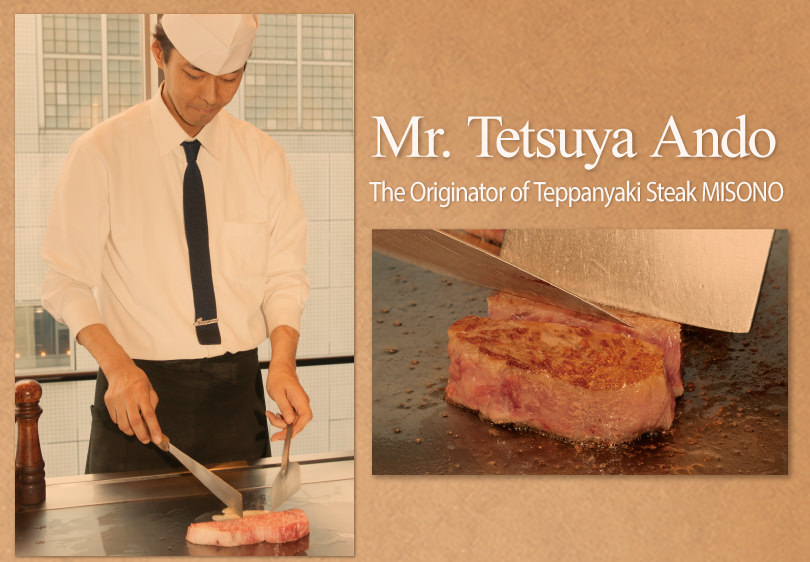 These chefs are by far the best chefs in town when it comes to Kobe beef. All of them are highly energetic when cooking, but are very calm and humble when presenting themselves and their work. It's an art and a job full of passion. Without a doubt, these chefs know everything about Kobe beef, inside and out.
From the chefs: "The charm of Kobe beef lies in its marbling which has a perfect balance of fat and lean meat. Since the melting point of Kobe beef is extremely low compared to ordinary beef, the lean meat superbly mixes with the fat, giving the meat a very melt in your mouth taste. The fat of Kobe beef tastes amazingly smooth and is not oily at all. The taste of Kobe beef is so good that you may become addicted to it. This marbling is one of the secrets of Kobe beef." If you have a chance to visit their restaurants, go ahead and ask them to tell you more secrets behind Kobe beef in-person while enjoying the king of beef "KOBE BEEF".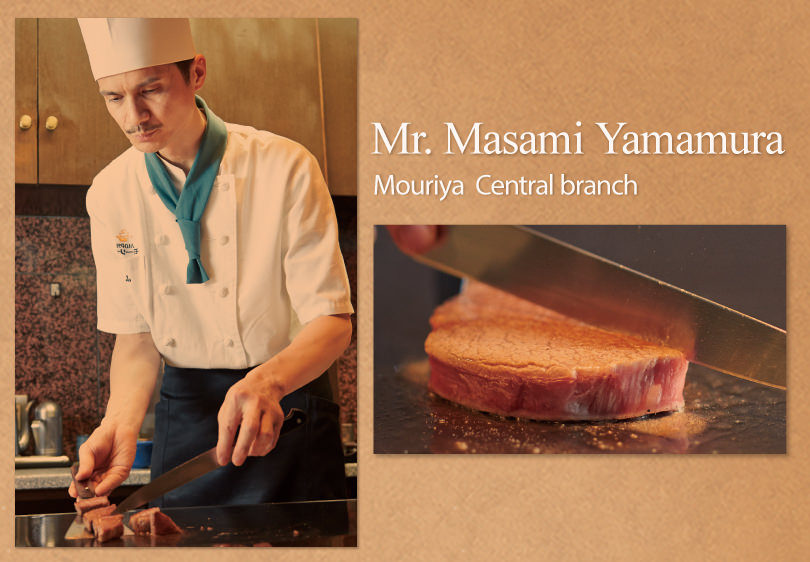 Related article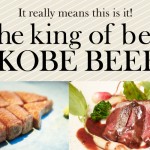 One of Japan's most exquisite foods proudly offered to the world is: KOBE BEEF. As most people have heard, Kobe beef is definitely delicious, but two famous, well-experienced chefs from Kobe are creating new and innovative dishes based on their own approaches.We had an exclusive interview with Mr. Yamamura from Kobe steak restaurant [Mouriya] and Mr. Tsutsui from [Kobe Sanchoku Marche] to find out what they think about Kobe beef. Profile / Biography Mr. Masami Yamamura Mr. Yamamura was originally a chef specializing in good old-style (home-style) western food. About 22 years ago, he was totally captivated by the beauty of cooking on a hot iron griddle in front […]