"KYOICHI" is an abbreviation of "Kyo no ichiban" which literally means "No.1 thing for today", referring to the best, most wonderful, most memorable or funniest thing that people experience in their day. Kyoichi is a casual and friendly Japanese expression that is commonly used among friends or family members. For example, at a restaurant, "Kono ryori, watashi no kyoichi desu!" (This dish is my favorite from today's menu!) or at a music festival, "Ano kashu, watashi no kyoichi dane! (That is the best singer I've seen today!)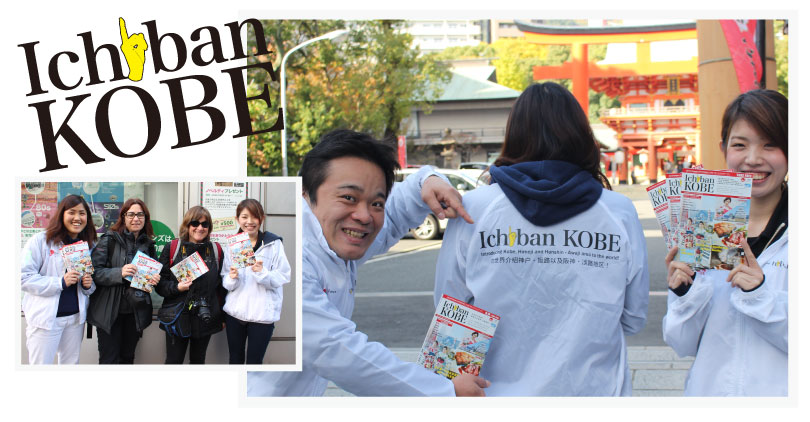 Our Ichiban Kobe's staff members (TEAM KYOICHI) hit the town and have unique interviews with people from all over the world.
At the end of the interview, we ask them one question in Japanese, "Anata no Kobe no kyoichi wa nandesuka? (What is your favorite thing, memory or attraction in Kobe today?)"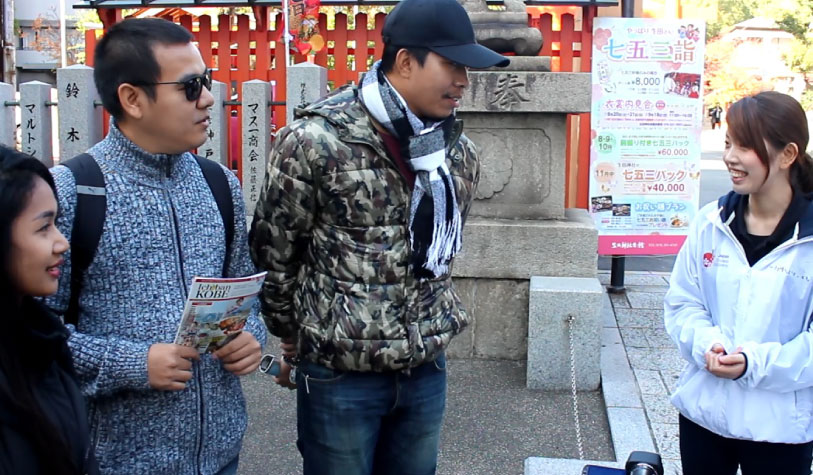 And then, we ask them to answer the question in Japanese! They need some practice of course, but all of them really enjoy memorizing the phrases.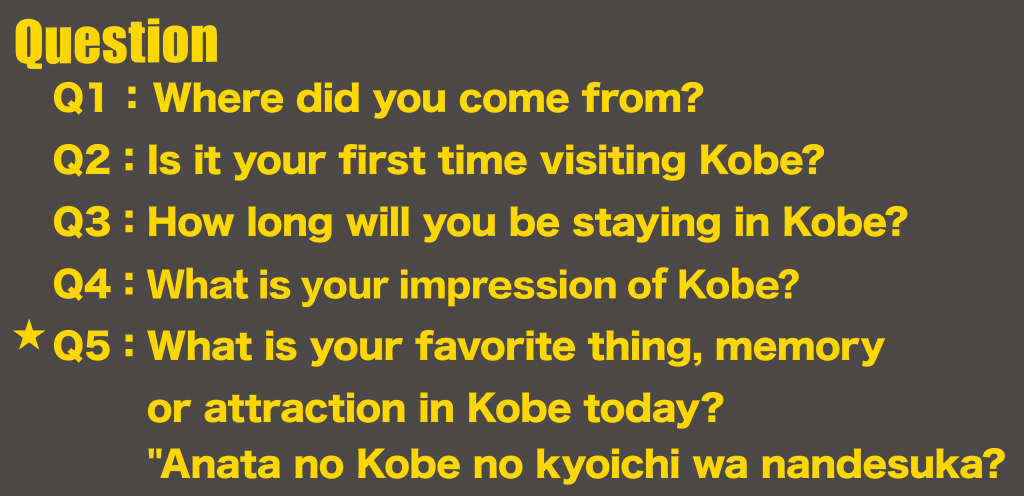 KYOICHI#1
Interview Location: Ikuta Road
Q1:Philippines
Q2:The first time (the second time in Japan)
Q3:I'll be staying in Kobe for a day but staying in Japan for a week.
Q4:The biggest attraction in Kobe is absolutely "Kobe beef"!! We just had Kobe beef for lunch. It completely melted in my mouth. The quality is incredibly high and… the price is incredibly high, too…. You know what I mean, right?( ̄∇ ̄;)Haha…
Q5:Of course! Kobe beef!
KYOICHI#2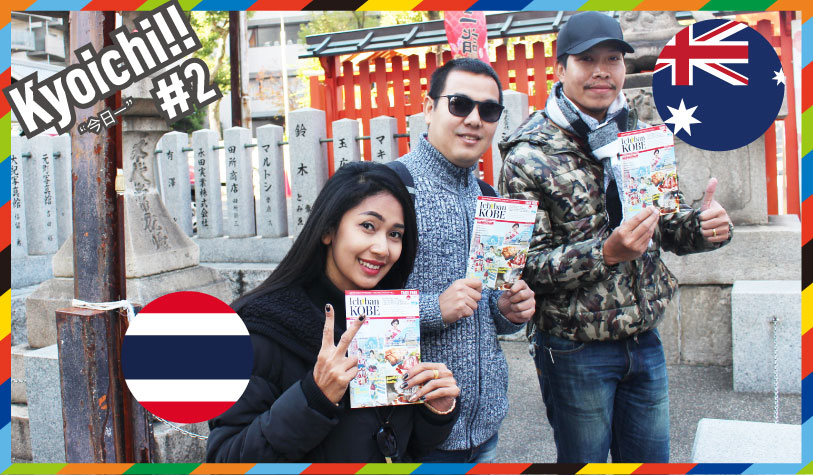 Interview Location: In front of Ikuta shrine
Q1:Australia (Sydney: person on the right) Thailand (Bangkok: two on the left)
Q2:The first time for the person from Sydney and the second time for the people from Bangkok. Q3:It's a one-day trip to Kobe. We will be staying in Tokyo for about 10 days and in Kansai for about a week.
Q4:Kobe looks different from Tokyo in a good way. Kobe is a very beautiful city of course, and much more quiet than Tokyo.
Q5:Kobe beef!
KYOICHI#3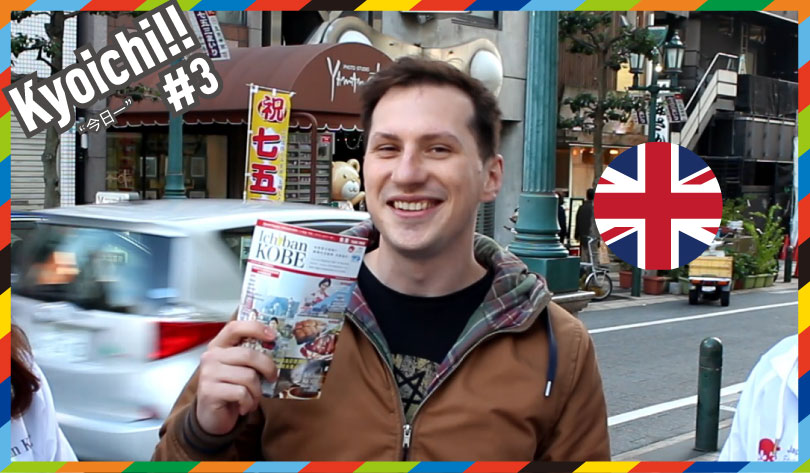 Interview Location: In front of the TOKYU HANDS shopping store
Q1:England
Q2:The first time.
Q3:I'm planning on staying in Kobe for 5 or 6 days.
Q4:I like the sea nearby and the landscapes in the bay area are especially wonderful.  I also like the waterfall I went to yesterday called Nunobiki-no-taki.
Q5:Kobe Harborland