Since the old times, Arima Onsen has been thriving as one of the most famous hot-spring resorts in Japan. You might think that it's not easy to get to the Arima area from the central Kobe because it's surrounded by mountains. Actually, Arima Onsen is easily accessible. It only takes 30 minutes by train from Sannomiya Station in downtown Kobe, and about an hour from Osaka City.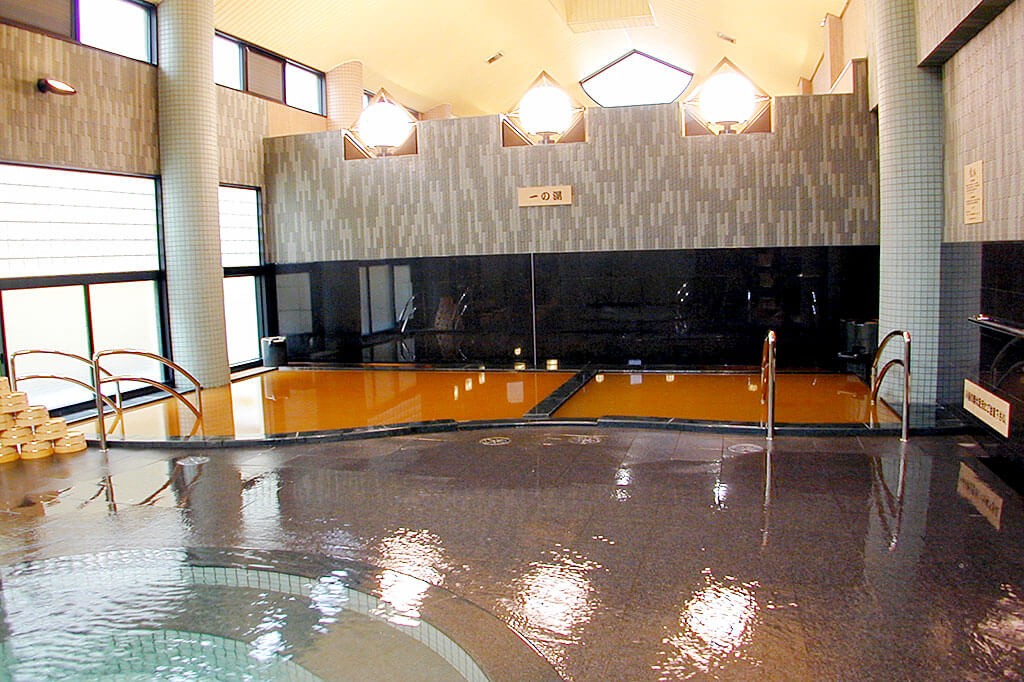 We strongly recommend that you stay in Arima for a Japanese traditional onsen experience when you plan to visit Himeji-jo castle and Kobe.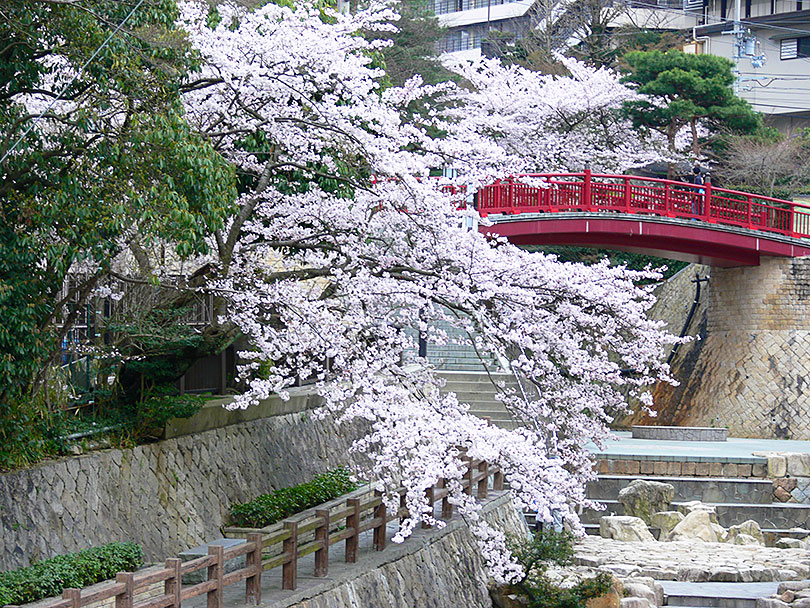 Four seasons, beautiful scenery.
Arima Onsen is surrounded by mountains, and displays beautiful scenery that shows a variety of colors and seasonal features throughout the year. Visitors can enjoy the scenery of cherry blossoms in the spring, fireflies and deer in the summer, multi-colored leaves in the fall, and powdery snow in the winter.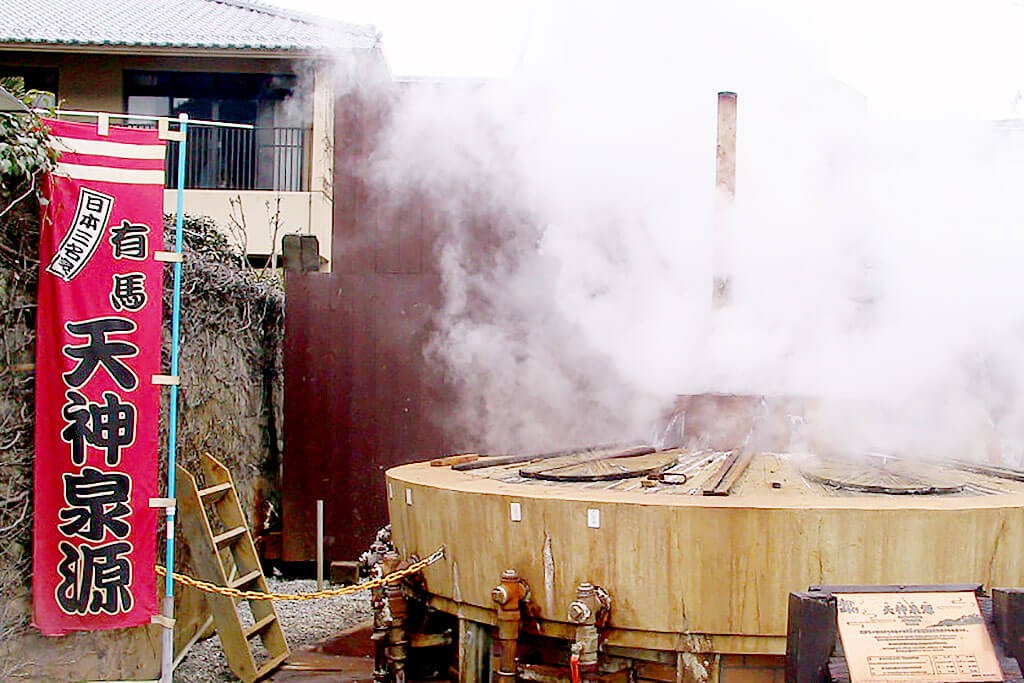 Arima, the best quality onsen in Japan.
Containing 7 natural ingredients approved by Japan's Ministry of the Environment, Arima Onsen offers unique health benefits that you won't find elsewhere. Visitors can expect a healthy and invigorating environment at this magnificent onsen!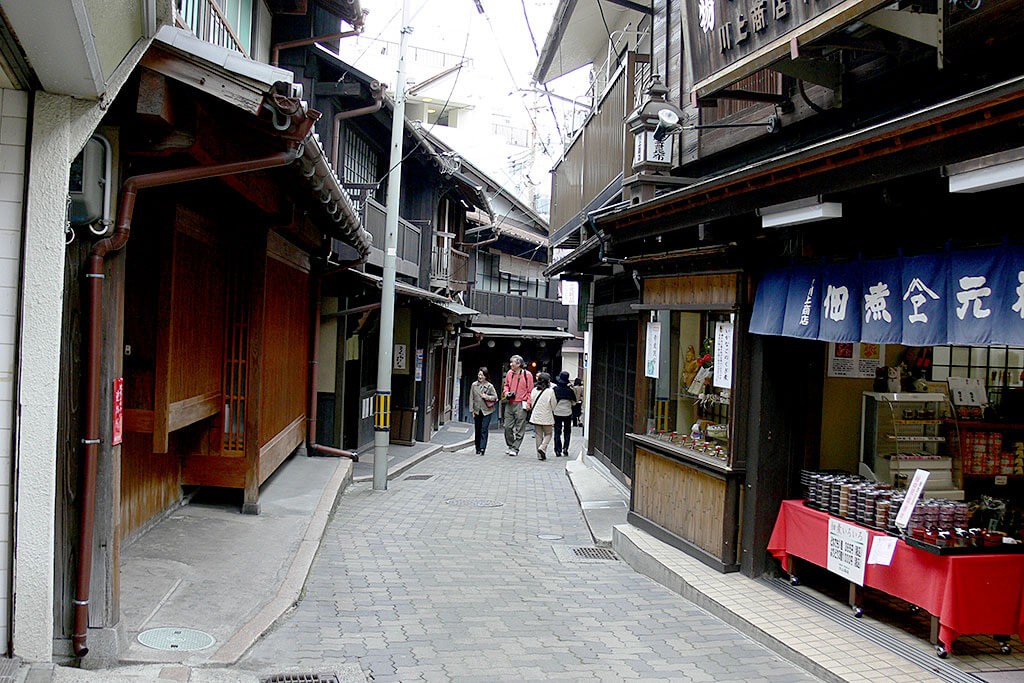 The streetscape of Arima with traditional and unique Japanese atmosphere.
You'll be mesmerized by Japan's rich history while walking through Arima. Try Arima's traditional sightseeing spots such as its main street Taiko-dori, Nenbutsuji Temple, and Zuihoji Park.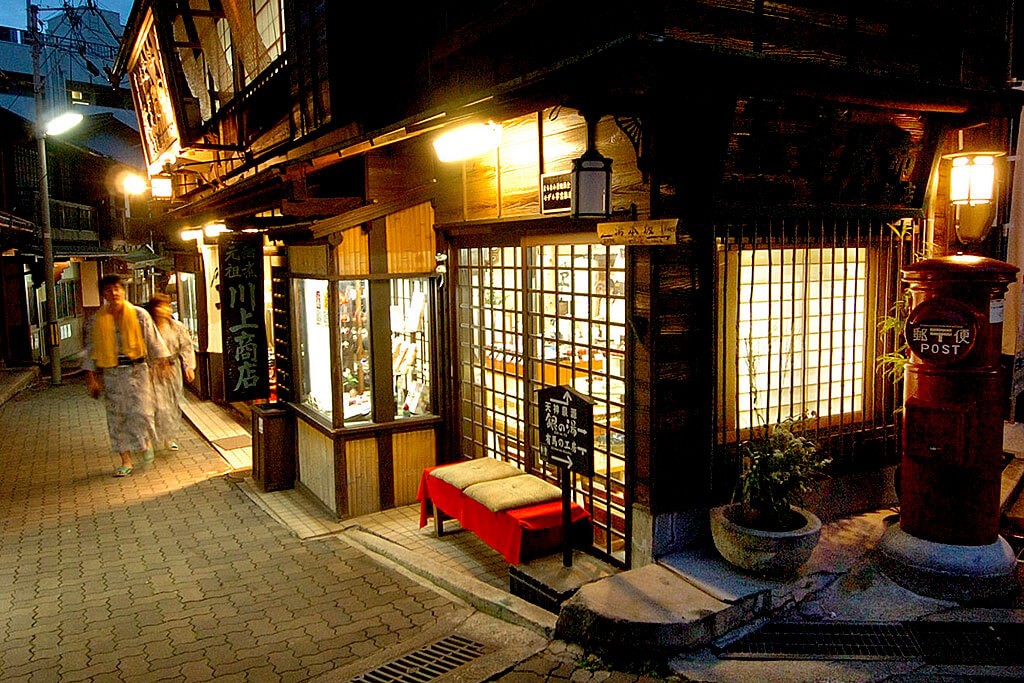 More information regarding Arima Onsen is available at the official website of the Arima Hot Spring Tourism Association.