The Port of Kobe commemorated the 150th Anniversary of its opening this year. On this memorable anniversary, an art event "PORT CITY KOBE ART FESTIVAL" takes place all around the Port of Kobe area! A variety of artworks and performances created and conducted by talented and gifted artists from Japan and the world are available for viewing at the symbolic spots of Kobe such as Meriken Park, Kobe Port Tower, Kobe Airport and so forth. Enjoying the artworks and performances from the special cruise ship is highly recommended!! Let's go on the popular sightseeing ship "Kobe Sea Bus Fantasy" and be entertained by artworks, see a beautiful view of Mt. Rokko, and watch the cityscape of Kobe which changes its appearance depending on the weather or time of day. Please come and board the special limited cruise during the festival period and enjoy artworks that are exclusive to the ship along with on-board contemporary dance performances.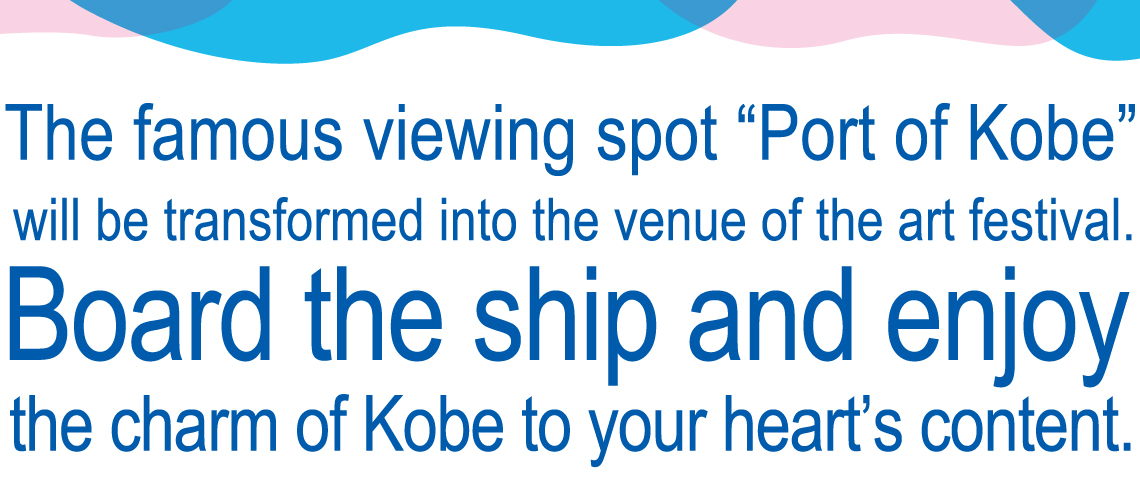 One of the best shopping arcades in the Kobe area where approximately 100,000 people visit a day from all around Japan and the world. In the arcade, you can enjoy your time at a wide variety of local specialty shops and restaurants such as domestically famous Kobe brand pastry, local cuisine, clothing fashion, books, fabrics and crafts as well as high-end stationery, pearls, jewelry, fur, and more. In addition, there are also nationwide department stores and retailers in the area like Kobe Marui (first store in the Kansai region), Sannomiya VIVRE, and UNIQLO Kobe Sannomiya store (one of the largest stores in Hyogo Pref.).
Kobe Motomachi Shopping Street is a shopping arcade in the Motomachi area which stretches 1.2 kilometers from east to west. Various apparel and clothing shops as well as shoe and bag stores are spread throughout the street. Attractive arts-and-crafts shops and antique shops are dotted around the area. On top of that, while walking down the arcade, you will be able to find imported goods stores that symbolize the port town "Kobe". The atmosphere of Kobe's lively history can be felt throughout the town in contrast to the Sannomiya area which was heavily restored post World War II. In recent years Kyu-kyoryuchi (The Former Foreign Settlement) and Nankinmachi (Chinatown) have also been gaining the attention of both locals and tourists as chic and vibrant locations.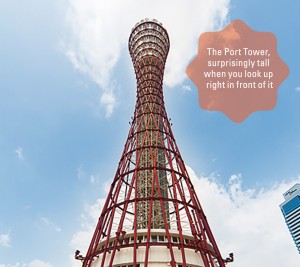 The waterfront, which has the Kobe Port Tower, landmark of Kobe and other architectural wonders. You can fully enjoy "Port Town Kobe" with shopping or cruising in a hip atmosphere.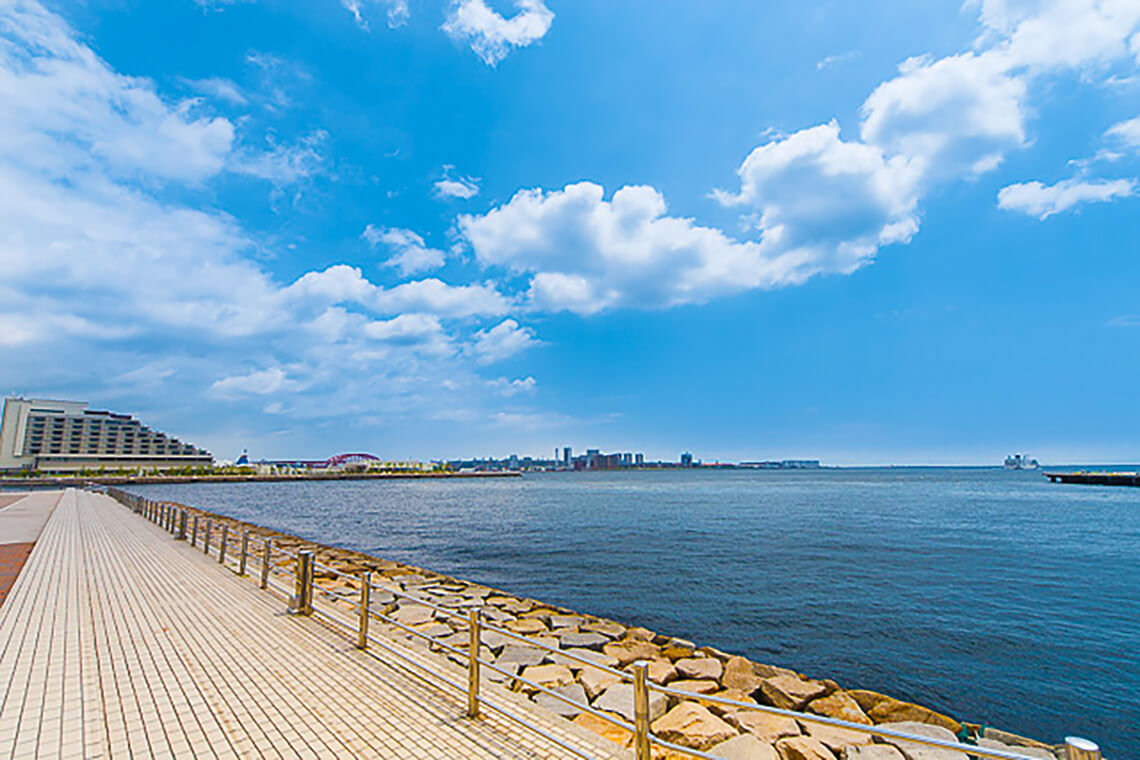 You'll definitely enjoy feeling the fresh sea breeze while walking here.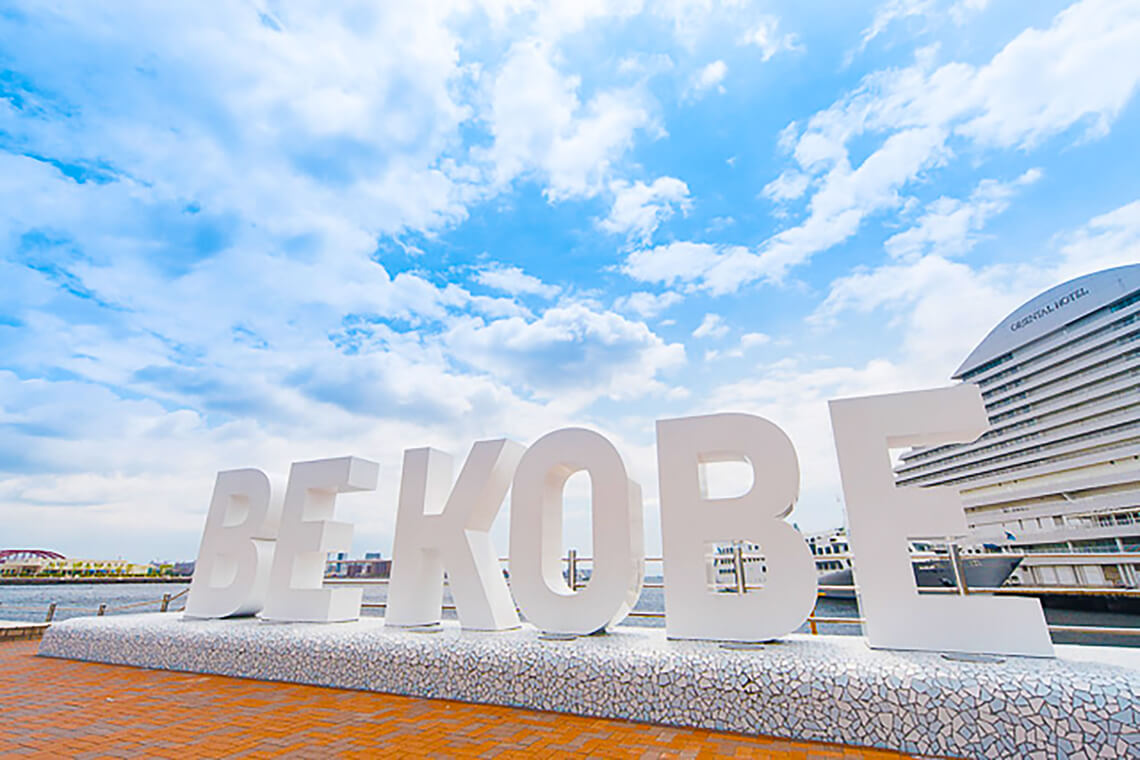 Kobe port, which will celebrate its 150th anniversary next year, is where many ships come and go around the Meriken Pier every day. There is a park nearby the pier and it offers a peaceful atmosphere even in the center of the sophisticated cityscape. It's the perfect location for strolling and jogging in the morning or evening.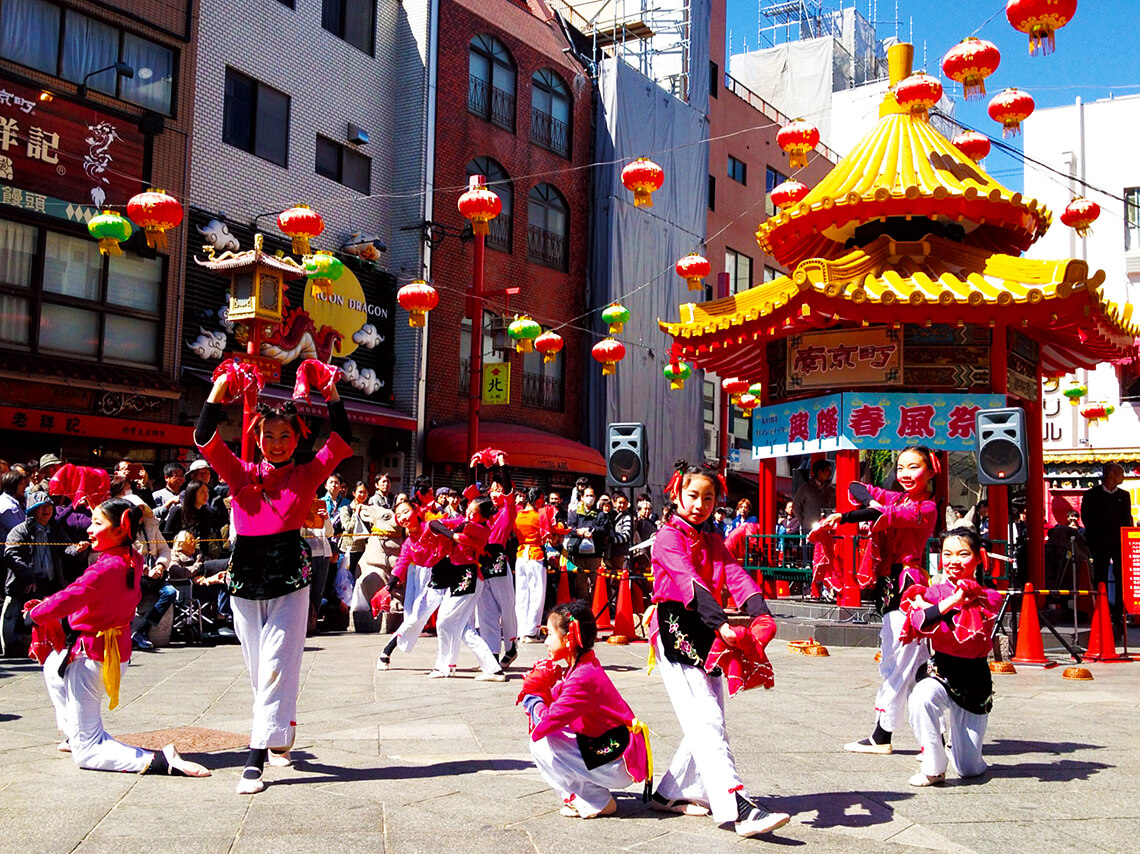 Nankinmachi's origin had its beginnings in 1868 when the Kobe port was first opened. At the time, Chinese people who visited Kobe settled down near the west side of an initial foreign settlement alongside the Kobe port. They gradually opened their  businesses there and expanded their unique culture within the city. Since then, this area has been called "Nankinmachi", or "Kobe Chinatown", where many Chinese people reside.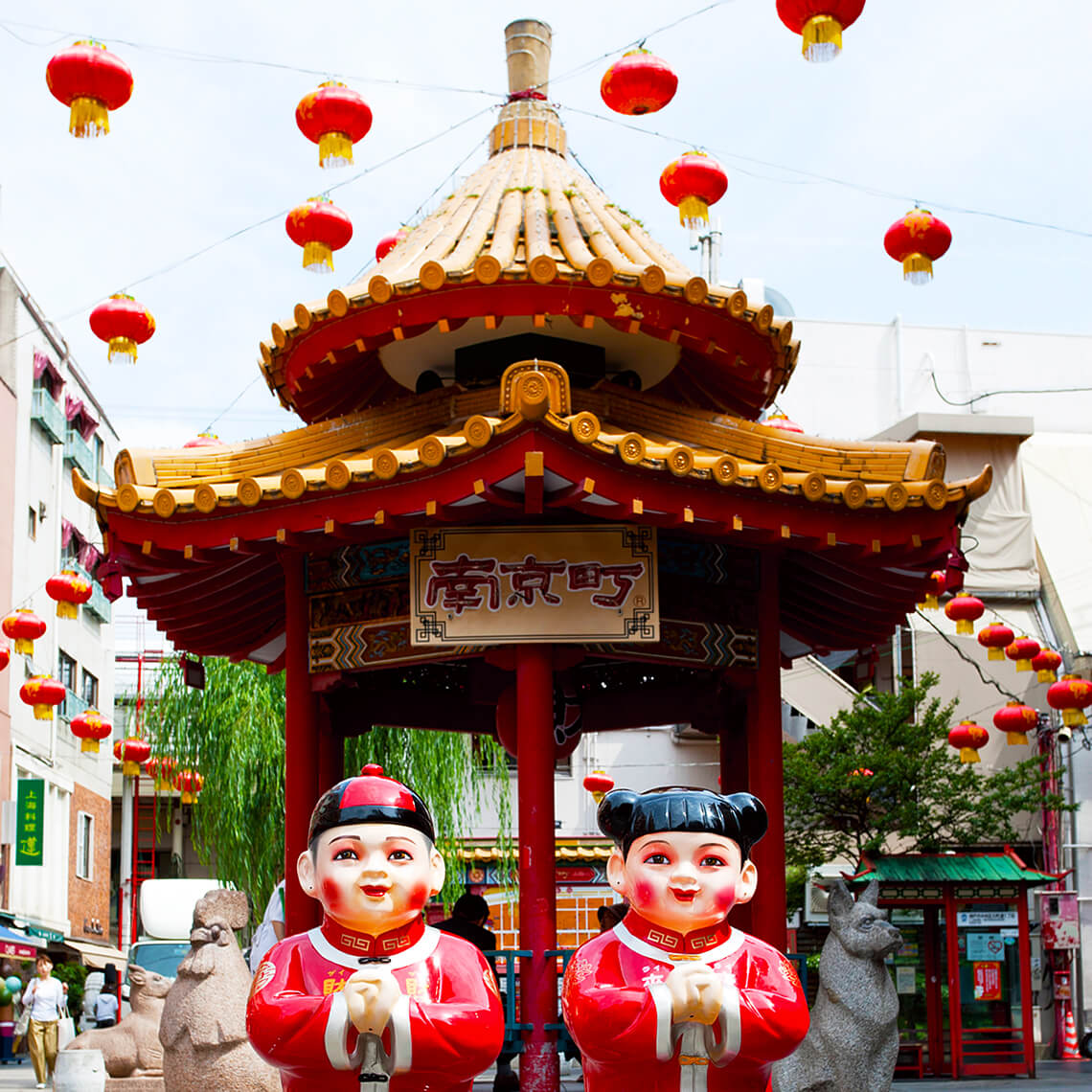 For about 150 years since its beginning, Nankinmachi was developed in a unique way by combining exotic atmosphere and Japanese hospitality, and evolved into one of the most lively and energetic areas in Kobe. Nankinmachi is one of the three biggest Chinatowns in Japan, along with ones in Yokohama and Nagasaki Shinchi.